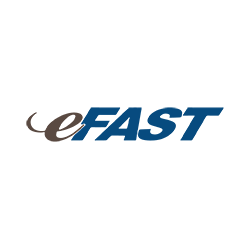 NAICS CODE:
518210, 519190, 541513, 541519, 811212, 811213, 811219
PROGRAM MANAGER:
Shailendra Jain
CONTRACT NUMBER:
693KA9-22-A-00266
About eFAST

Electronic FAA Accelerated and Simplified Tasks (eFAST) is the Federal Aviation Administration's (FAA) preferred acquisition vehicle for small business solutions and FAA's preferred vehicle for fulfilling agency small business contracting goals.

eFAST consists of multiple-year, multiple-award Master Ordering Agreements (which function as Blanket Purchase Agreements) with small businesses in various socio-economic groupings. The period of performance for the eFAST Master Ordering Agreements is a base period of five years, with two one-year options. eFAST provides for multiple contract types, including firm fixed price, cost reimbursement, time and materials, and labor hours. There are a total of eight functional areas covering a broad range of professional, technical and support services and solutions for the FAA and, on a limited basis, other government agencies.

For additional information on the eFAST vehicle, including the ordering process, guidelines, and points of contact, please go to FAA eFAST webpage.
KriaaNet and eFAST

KriaaNet is an eFAST Master Ordering Agreement holder in two Functional Areas:

Computer Systems Support (CSS)
Computer system support including Technology Systems Architecture, Network Analysis/Design/Test, Computer System Quality Assurance, Software Engineering, Graphic Design for these NAICS codes 518210, 519190, 541513, 541519

Maintenance & Repair (M&R)
M&R includes General Equipment Repair, Specialized Equipment Repair for these NAICS codes 811212, 811213, 811219